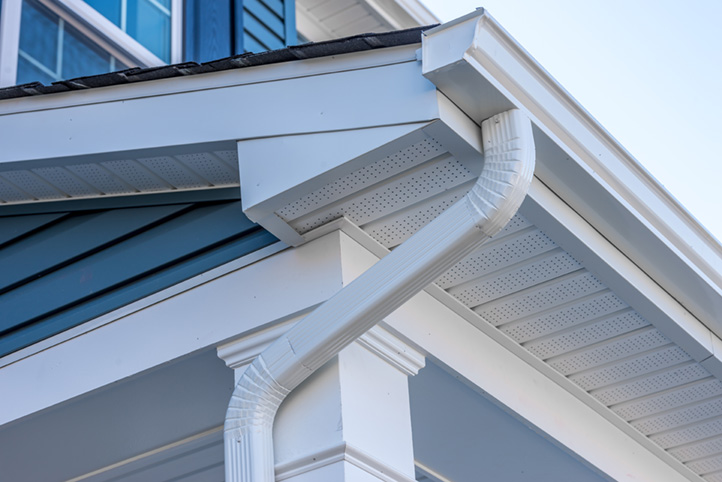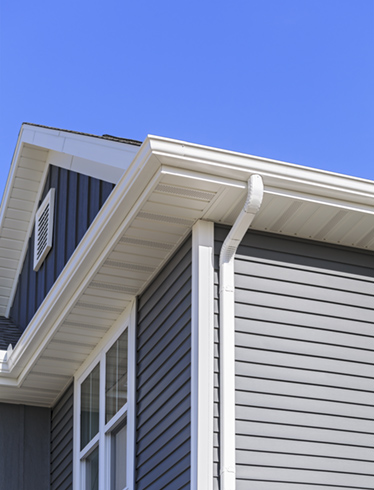 Eavestroughs Winnipeg
We install, repair and clean Eavestroughs in Winnipeg
We specialize in roofing which includes eaves trough and downspouts installation and repair. We pride ourselves in our workmanship and product knowledge and we are dedicated to providing Winnipeg homes with affordable and long lasting roofs! A professional eavestrough and downspout installation will ensure that your home is safe and protected from the elements. We offer the complete home renovation package that includes eavestroughs and downspout installation and repair.
Our products are designed with the harsh Manitoba winters and we guarantee all our work. Check out our page about fascia and soffit to learn about the other vital components that make for a finished roof. We offer a wide variety of color and styles – all of which pass our benchmark for excellence. We carry only top end products guaranteed to last. We will gladly sit down with you and offer our advice regarding your home renovations! In fact, we are so sure our prices will beat the competition – Contact us today and compare your options!
We maintain our BP Gold certified roofer status and can offer you with some of the best warranties on the market.
Cost Effective, Professional Installation and Guaranteed Workmanship